Google has created a exchange interface to enable you to synchronize your calendar events and your contacts from Gmail with your iPhone/iPod Touch. Check it out here Mobile Sync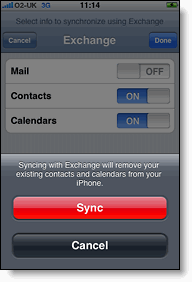 Warning: On your first sync your iPhone/iPod Touch will erase your information, so make sure you back up your information on your Outlook or similar.
This will enable to synchronize your contacts and calendar whitout having to plug your iPhone/iPod Touch to your computer and you don't need additional applications. In my case, I used to use the NemusSync (jailbreak app that sync the calendar in the iPhone/iPod Touch) and use the iTunes to sync the contacts with google, but this opens a lot new better and reliable way to sync. Also note that you should not set the account to sync your mail (you just keep using the way you used to sync with gmail, this is only for contacts and calendar, for now). Remember to back up your data first.